What. The Hell.
So I'm chatting with my good buddy Golbez last night, and he shows me this: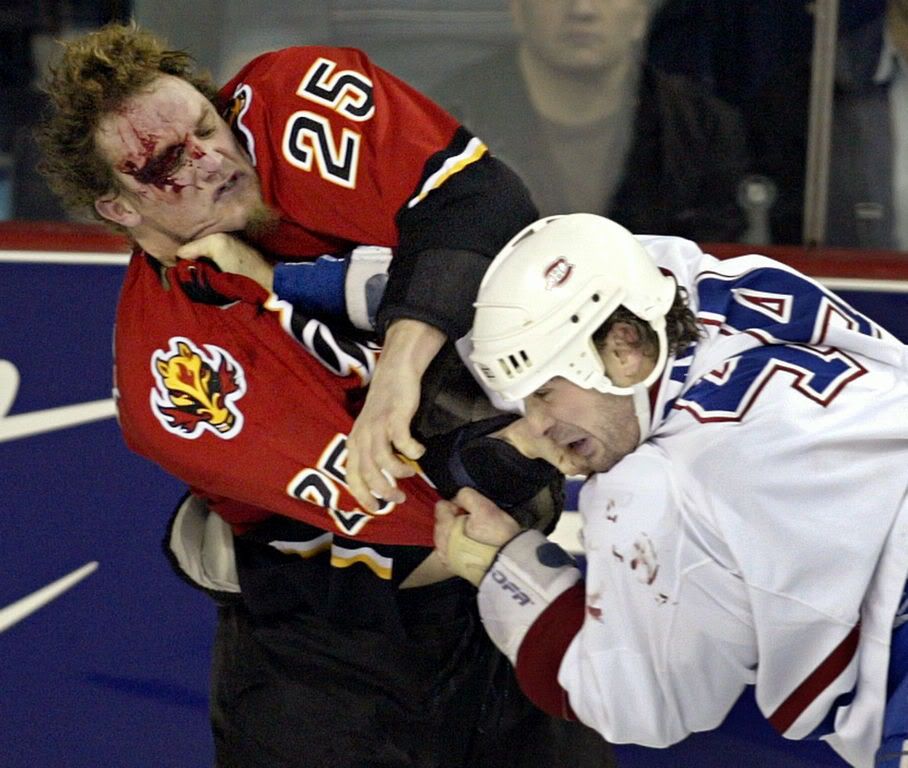 Motherfucker shoulda gotten a suspension--but that could just be me being a McCarty fangirl.

IN OTHER NEWS:

The Philadelphia Flyers have traded Dennis Seidenberg to Phoenipeg for a man that Rangers fans affectionately call "The Antichrist"--Petr Nedved. It makes me sad that My Man From Mannheim is no longer within easy drooling gawking distance

(shut up, people)

, but at the same time I can't wait to see the rest of the Rangers-Flyers games this season.

The Carolina Hurricanes have traded Danny Richmond to Chicago for Anton Babchuk, in a move that surprised few. Danny's been kinda hot-and-cold this season, with a little bit more cold. This move is looked at as a win-win for both teams--the Blackhawks get a local boy, and the 'Canes get a little bit of size.

And the 'Canes just keep on truckin'. How they manage to do it with a defense that's currently razor-thin and an offensive corps that is getting about to that point, I'll never know. But like Wilson's Hussars and the Capellan Confederation, they just keep on plugging away.

The only thing that scares me? The P-word.

The shitheads that heap abuse on me and threaten me cos I confiscate their fake IDs? They don't scare me. But the P-word--that scares me.